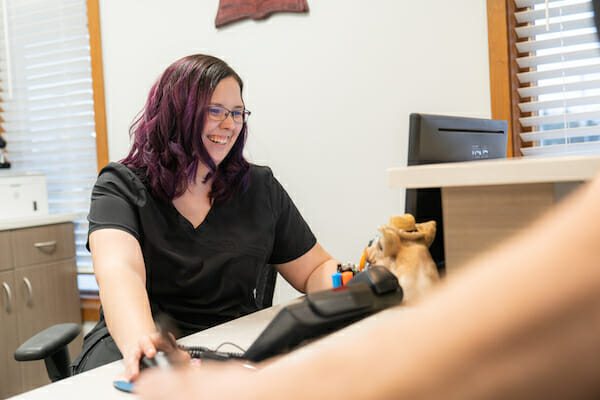 We accept MediGold
As a proud partner of MediGold, please review the following documents.
HIPAA Non-Discrimination Notice
HIPAA Notice of Privacy Practices
ATTENTION: If you speak Spanish, French, Italian, French Creole, German, Portuguese, Croatian, Greek, Korean, Albanian, Hindi, Tagalog, Japanese, Arabic, Polish, Vietnamese, Chinese, or Russian, language assistance services are available to you. Call 800-368-1019 (TTY: 1-800-752-0093).
WE PUT PATIENTS FIRST
At Mad River Family Dental, your experience is our focus.